 Our successes
We are winners of multiple prizes and distinctions. We enjoy the trust of our partners, customers and experts.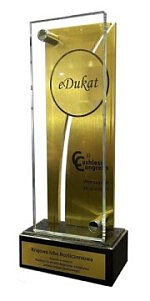 In May 2023, during the 11th edition of the Cashless Congress, we received the eDukat award in the category "The best pro-ecological initiative of the cashless world" for the guide for entrepreneurs "How to digitize with the environment in mind" prepared by the Cyberium Foundation.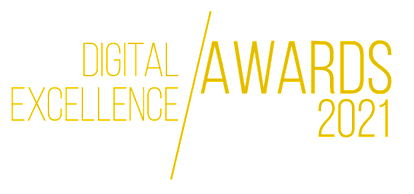 In 2021, KIR received the Digital Excellence Awards in the Digital Strategic Perspective category for its mSzafir, mojeID and Durable Medium services. This prestigious award was given to us for our effectiveness in digitising business processes.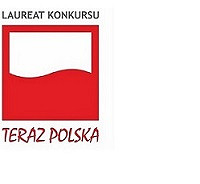 In 2021, the chapter of the 'Teraz Polska' emblem awarded a distinction to mojeID in the best digital service category. The Promotional Emblem is a prestigious showcase to promote Polish products and services in the most demanding markets at home and abroad.
In 2021, KIR received an award for its Durable Medium service in the Champion of Innovative Transformation competition in the Technology and Marketplace category.
In 2020, the mSzafir service from KIR won the title Fintech 2020 Project in the 3rd edition of the Map of Polish Fintechs of the cashless.pl portal.

In 2020, the mSzafir service from KIR won the Project of the Year title in the Electronic Economy Congress Competition.

In 2019, KIR was named Partner of the Year at the 14th Electronic Economy Congress.
In 2018, KIR received IT@Bank awards in the Product of the Year category for three projects: a durable medium service implemented on the basis of blockchain technology, the STIR system enabling the prevention of fiscal offences through the use of big data analytics and the VAT split payment mechanism.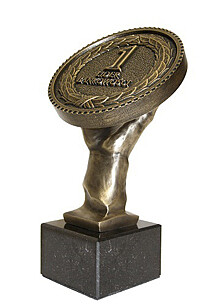 In 2013, we were awarded the title of Banking Leader 2012 in the category "Most interesting innovation for banks" for our Express Elixir instant payment settlement system.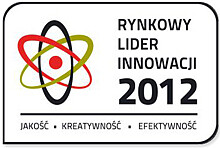 In 2012, we won the title of Market Innovation Leader 2012, awarded by the editors of Dziennik Gazeta Prawna.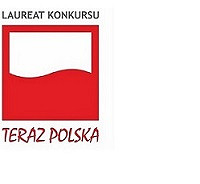 In 2010, the Invoobill service was awarded the Polish Promotional Emblem "Teraz Polska".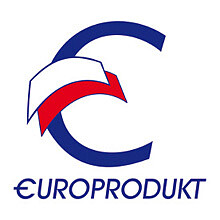 In 2009, the Euro Elixir clearing system was awarded the title EUROPRODUCT 2009.
In 2009, the Szafir electronic signature service was awarded the 2009 Golden Customer Laurel.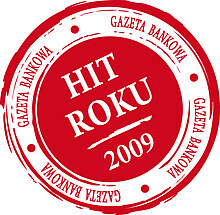 In 2009, the Billix service was awarded the title Hit of the Year 2009 for Financial Institutions by the editors of Gazeta Bankowa.
In 2009, the Billix service received an award from the Twój Styl magazine.
In 2005, the Elixir clearing system received the 2005 Customer Laurel Gold Emblem from the editors of the Przegląd Gospodarczy.

In 2003, the services of: Elixir, Sapphire, Ginger and Zephyr received the 2003 European Medal, awarded by the Office of the Committee for European Integration and the Business Center Club.
30

years KIR

> 2 bn

transaction in the Elixir system

98%

customers with access to mojeID

400

documents per minute in a durable medium